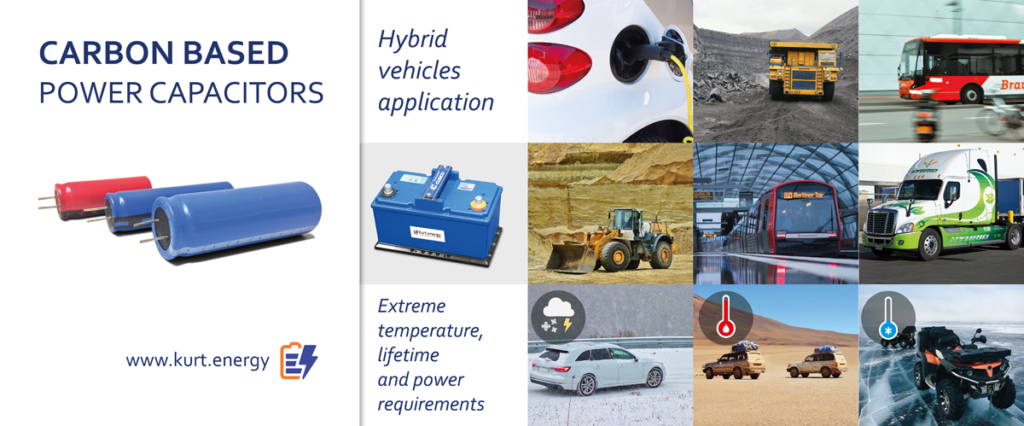 Kurt.Energy specialises in trustworthy customer-specific clean energy system solutions, for the B2B market.  Core building blocks are carbon-based power and energy capacitors, we call them our

Blue Cell Power and Energy Capacitors

. Contrary to classical lithium-based batteries, these are simple to use, yet have an energy density from 80 to 230 Wh/kg, can be charged very fast and provide up to 20x their nominal power, work from -40°C to +80°C, have lifecycles (full charge/discharge) from 10000 to more 20000 cycles (up to 30 years or 1 million km), no BMS needed, no thermal risk. The most cost-efficient and long-life solution on the B2B market.